[kml_flashembed publishmethod="static" fversion="8.0.0″ movie="https://marinepoint.co.uk/swf/siteplan-final.swf" width="990″ height="500″ targetclass="flashmovie"]
[/kml_flashembed]
Leisure & Retail
Free Customer Parking!
Pick up the family shopping in Morrison's, Iceland and Home Bargains, or check out the Wirral's favourite Digital Multiscreen Cinema. Enjoy great value food at The Sea Horse, Pizza Express and Subway, or grab a coffee from Starbucks.
Looking for something a little more grown up, stay over in the Travelodge Hotel offering views over the stunning Liverpool Bay.
Marine Lake Leisure
Enjoy the fabulous views across the Marine Lake while dining at one of our restaurants, which offer culinary delights including Italian (Prezzo and Bella Italia) or Mexican (Chimichanga). Or relax at Marino Lounge or Caffe Cream, the home of homemade ice cream.
Bubbles' World of Play
Bubbles' World of Play is the largest and most innovative indoor play area in the UK, offering a whole new concept of play that is both fun, educating and fitness enhancing for 0 – 11 year olds. Children are encouraged to learn and explore over 30 different countries and zones, from the Sydney Harbour Bridge to the Northern Lights, stopping for fun in India, Dinoland, Italy and many other 'countries' along the way. The city role play area houses a vets, garage, shop and police station (with it's own jail) to name a few of the businesses. With the 2 level 'Wild West' foam ball cannon zone, talking penguin maze, interactive projectors and numerous time challenge games; Bubbles' World of Play is the most innovative play centre around and is only a few minutes drive from the Wallasey tunnel and Liverpool.
Click here to find out more.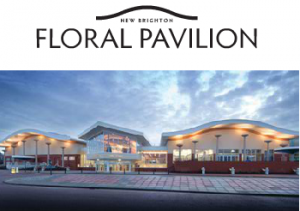 Floral Pavilion
The £12 million redevelopment of the Floral Pavilion is a state-of-the-art 800-seat theatre and complementary conference and meeting venue that draws people from far and wide.
Click here to find out more.
Click here to view a pdf of the Marine Point site plan (2mb)