Retail
Iceland
Iceland is one of Britain's fastest-growing and most innovative retailers, recognised as one of the best companies to work for in the UK. Iceland are the frozen food experts delivering quality food at clear cut prices.
Opening Times
Monday – Wednesday: 9:00am – 7:00pm
Thursday – Friday: 9:00am – 8:00pm
Saturday: 9:00am – 7:00pm
Sunday: 10:00am – 4:00pm
Unit 16 Marine Point
Marine Promenade
New Brighton
Wirral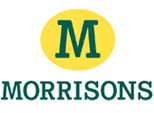 Morrisons Supermarket
We love food, pure and simple. From a humble market stall to a modern supermarket, today Morrisons is proud to be the UK's fourth largest supermarket retailer. We currently have over 470 stores nationwide and eleven million customers who visit our stores each week. We also employ over 130,000 colleagues who work hard each day to deliver a fantastic service and genuine commitment to high quality fresh food.
Opening Times
Monday – Saturday: 0800-2200
Sunday: 1000-1600
Marine Point
Kings Parade
New Brighton
Home Bargains
Home Bargains carries a wide range of well known, top quality, high street brands – from health and beauty products to household goods, food, toys and so much more. All at prices that other retailers struggle to match!
Our stock is constantly changing, so you're guaranteed to see new products on every trip. Home Bargains stores are well known for being bright, attractive and welcoming – and our friendly staff are always on hand.
Opening Times
Mon – Fri: 8.00am – 8.00pm
Sat: 8.00am – 7.00pm
Sun: 10.00am – 4.00pm
Unit 15 Marine Point
Marine Promenade
New Brighton
Wirral