News
Published on Apr 27 2015 by Marine Point
The Dome of Home Camera
Watch the Three Queens from the 'The Dome of Home' camera as they approach Liverpool Bay and manoeuvre the Mersey.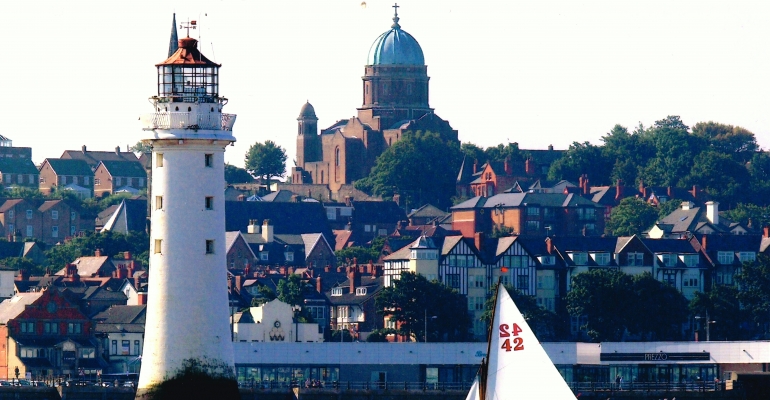 The webcam is located on the roof and is updated every 30 seconds. Visit the website to watch the live feed.
Click here: http://www.wirralcam.com/dome.shtml
Times of Operation: 24/7
First Camera is on test now showing view of construction work at Seaforth Dock. Further views will be available from the end of April onwards.
LOCATION
7 Atherton Street, New Brighton, CH45 9LT
The Dome of Home
The majestic dome of the Catholic church of SS Peter, Paul & Philomena, New Brighton, dominates the Wirral skyline at its tip, directly opposite Liverpool's famous maritime frontage. During the Second World War the church was nicknamed the 'Dome of Home' by merchant seamen returning in their convoys across the Atlantic. Once they spotted the dome they knew they were safe from the ever-present threat of U-boat attack.
The church was closed in 2008 due to concerns about the cost of repair. There followed an enthusiastic local campaign to save the building and in 2012 it reopened under the aegis of the Institute of Christ the King. With full support from the Diocese of Shrewsbury, the church is now open daily, 8am until 8pm, as a sanctuary for visitors. A programme of repairs has been drawn up and restoration works, funded by Heritage Lottery Fund are underway. The webcam from the roof of the church is part of its second project.
For more details visit the website: