News
Published on Jan 21 2015 by Marine Point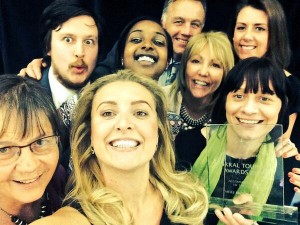 Wirral Council is now inviting nominations for Wirral Tourism Awards 2015, the annual gongs that celebrate exceptional standards of quality and service across tourism and hospitality in the borough.
Anyone can nominate a person working or volunteering in the industry, so if you've enjoyed exceptional service over the past year, help give them a well-earned pat on the back by nominating them.
Launching the nomination process, Cllr Pat Hackett, Wirral's Cabinet Member for the Economy, said: 'Wirral's visitor economy is blossoming and is now valued at almost £328 million, employing more than 4,600 people, and welcoming more than 7m visitors to the borough each year.
'Last year, Wirral reached a worldwide audience through the Open Golf Championship, so you may have friends and family who were particularly impressed with a tourism experience as part of their visit to see the golf. Let them know that they too can nominate one of Wirral's tourism businesses and give them a moment of well-deserved glory.'
Nominations are open now and close on Friday, February 6. All nominations will be assessed by a panel of judges, three finalists will be selected for each category, and will be assessed at their place of work. Awards will be presented at the prestigious Awards Dinner on April 15, at the Floral Pavilion and Conference Centre, New Brighton.
Award categories are as follows:
Most Professional Front of House or Bar Team Sponsored by Woods Squared Ltd
Tourism Team of the Year Sponsored by The Wedding Collection
Most Supportive Supervisor or Manager Sponsored by Wirral Chamber of Commerce
Accommodation of the Year Sponsored by Contessa Hotels
Volunteer Team of the Year Sponsored by Ness Botanic Gardens
Attraction of the Year Sponsored by Holiday Inn Express, Hoylake
Wirral Taste Award Sponsor tbc
Family Friendly Business Sponsored by Let's Go Publishing
Wirral Event of the Year Sponsored by Wirral Council
Award for Outstanding Customer Care Sponsored by The Pyramids Shopping Centre
Wirral Tourism Ambassador Sponsored by Grosvenor G Casino
You will be able to pick up a nomination form from many of Wirral's hotels, attractions, bars and restaurants. For more information, or to download a nomination form, go to www.visitwirral.com/tourismawards or call 0151 691 8255.
Published on Jan 14 2015 by Marine Point
Posted on www.wirral.gov.uk
"Work on a £1.3m scheme to improve New Brighton seafront between the bottom of Victoria Parade and Rowson Street is drawing to a close.
From Monday, January 12, roads adjacent to Marine Promenade, Tower Promenade and Victoria Parade will be resurfaced as the last phase of the work is carried out.
This work is expected to take two weeks, (depending on weather and conditions), however, it will be completed in a sequence to ensure that any disruption is kept to a minimum. Local residents and businesses have been informed by letter as some access and parking restrictions will apply while the last phase of the work is carried out.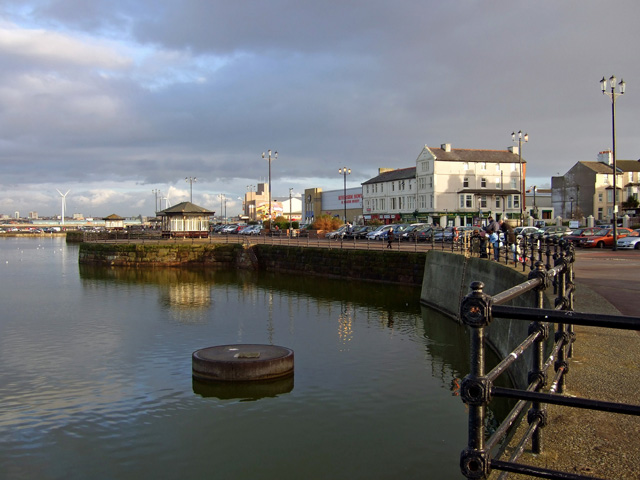 When completed, the 'public realm' improvements will provide better access from the promenade to the Victoria Road area of the resort, opening up shops and businesses in that area to a greater footfall and traffic.
The scheme will also provide additional parking spaces in New Brighton between the Queens Hotel and Victoria Parade. Paving and benches will also be improved.
Cllr Stuart Whittingham, Wirral's Cabinet Member for Highways and Transport, said: 'The scheme will facilitate two-way traffic flow around the existing Town Square 'plinth,' and have a positive impact on businesses in Victoria Road with increased traffic and footfall.
'We would like to thank businesses, residents and visitors for bearing with us while this work takes place. There is some work still to do, but, depending on weather and conditions, this should only take around a fortnight.'
Cllr Pat Hackett, Wirral's Cabinet Member for the Economy, said: 'We are satisfied that when complete, this scheme will provide a further boost to the tourism and visitor economy in New Brighton by opening up businesses to increased footfall and traffic.
'I would like to echo Cllr Whittingham's thanks to businesses and residents for their continued patience, and, would encourage visitors to continue to enjoy New Brighton's restaurants, shops and attractions where it is business as usual.'
The work is being carried out by contractor D Morgan PLC and will be funded from the Council's Capital Programme for Regeneration activities, with some contribution from the Capital Highways Maintenance budget.
As part of this work, additional re-surfacing will be required on the carriageway and pavement outside Neptune Development's new apartment complex upon completion.
This is the latest phase in the New Brighton success story that has seen the resort benefit from millions of pounds of public and private sector investment.
This includes the £60million Marine Point https://marinepoint.co.uk/ development and the £12million redevelopment of the historic Floral Pavilion Theatre http://www.floralpavilion.com/, which has become a business and leisure venue and which includes a state-of-the-art 800 seat theatre with complementary conference and meeting facilities."